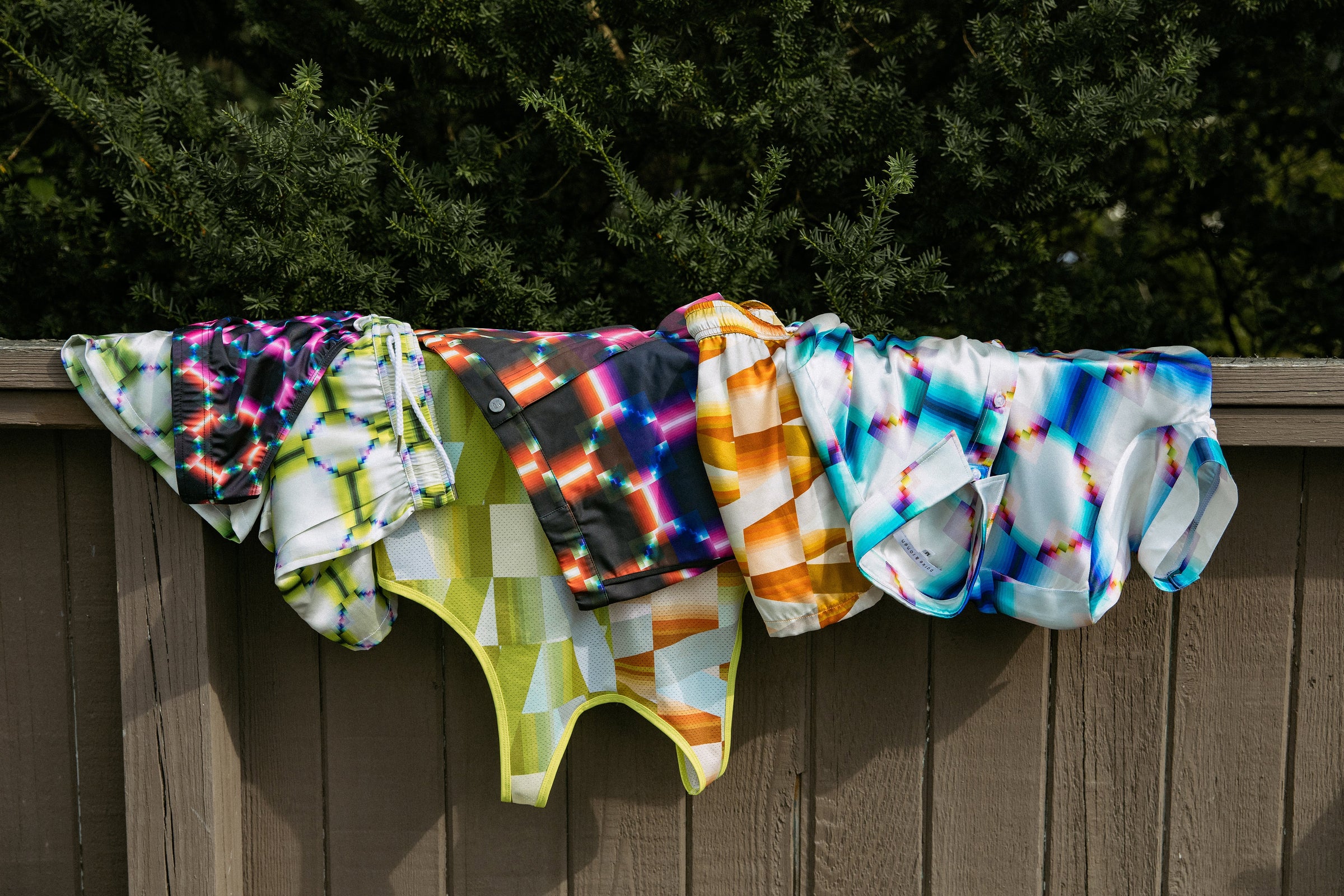 EXCLUSIVE:

 The Edward Granger Capsule
Having built his reputation off his unique interpretation of color, light and shape, Edward Granger is one of the most sought-after abstract geometric artists today.

His work seeks to challenge one's emotional state by using color as a healing tool that reintroduces individuals to imagination and discovery.

This collaboration's inspiration was to create a fantasy world that encourages playfulness and possibility.

This Limited Edition collector's series features Silk lounge sets, activewear tanks, and, of course, our inimitable swim wear.